1. Book-Related Mugs: If you're going to get a coffee mug (because you know you will), at least let it be book related. I love this one:
2. Book Scarves: I absolutely love scarves during the winter months. How about a book themed one? Here's a scarf I found on Etsy that would be perfect. Click the photo and it also has a Jane Austen themed scarf!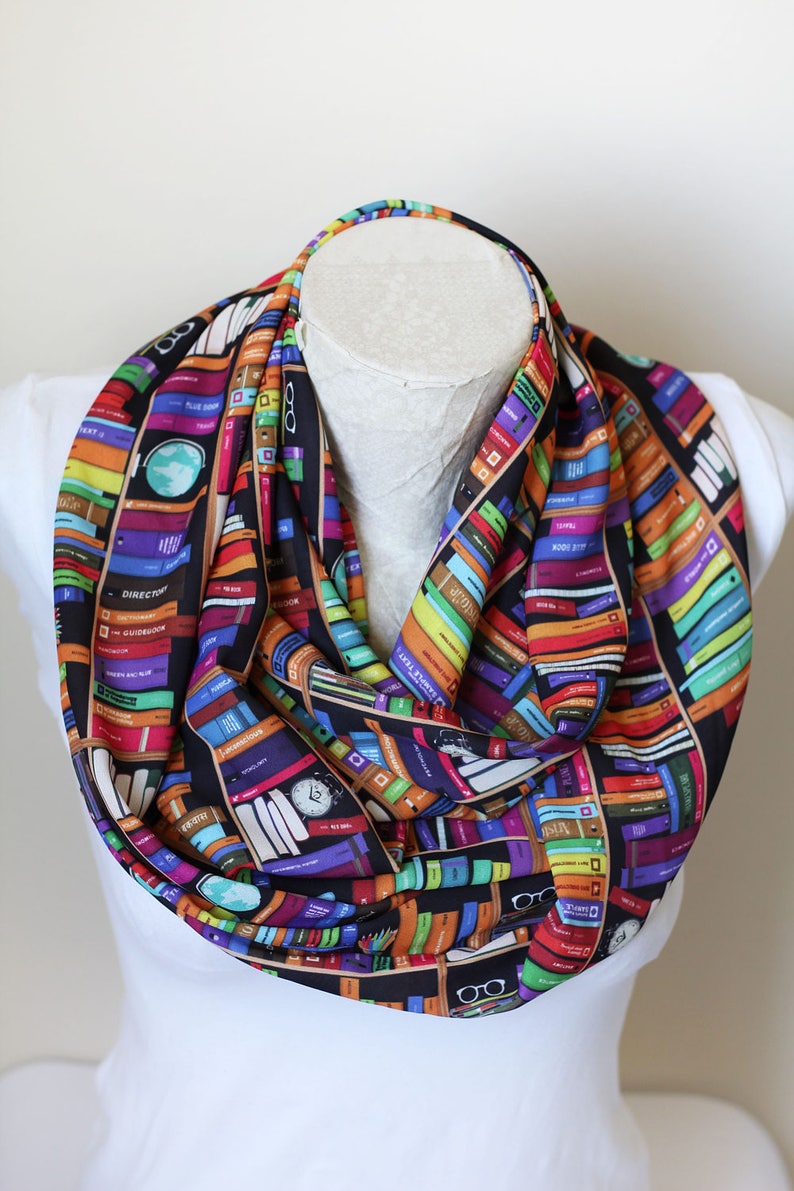 3. Book Jewelry: Any type of jewelry with a book theme is fun! I love this "Book Worm" ring with a unique design and it's only $10 on Amazon.
4. Book Ends: What a fun way to add a bit of fancy to your book shelf! Look at these book ends with the famous first and last lines.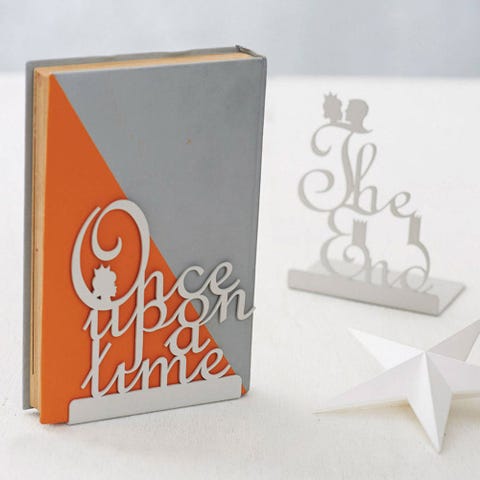 5. Pillows: Besides using pillows to get comfy while you read, how about book-themed pillows to please your eyes? I am so in love with these library card pillows!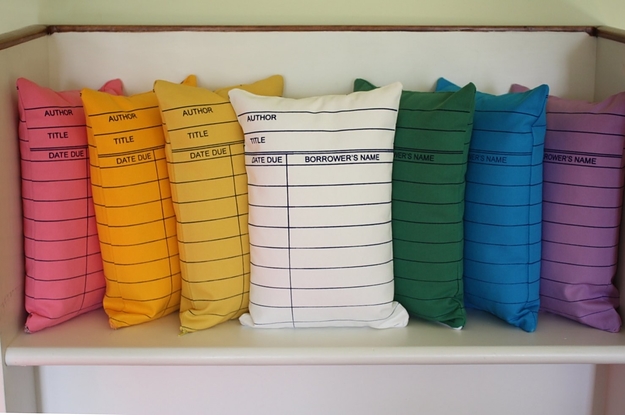 6. Book Lover's Journal: This little black book isn't what you think. It has a page for each book you have read with ratings, checklists and notes section. This particular book is hardcover and spiral and only $11.00.
7. Reading Socks with a book theme! Yes!
8. Book Record Poster: This is my all-time favorite! A poster with 100 scratch-off book covers. You scratch off once you've read the book.
9. Book Name Plates: These old antique name plates bring back many memories.
10. Book Marks for those of us who still like to read real books.
What are your favorite book-themed gifts? I'd love to hear about them!
Follow the #TopTenTuesday blog hop every Tuesday which is hosted by Artsy Reader Girl.